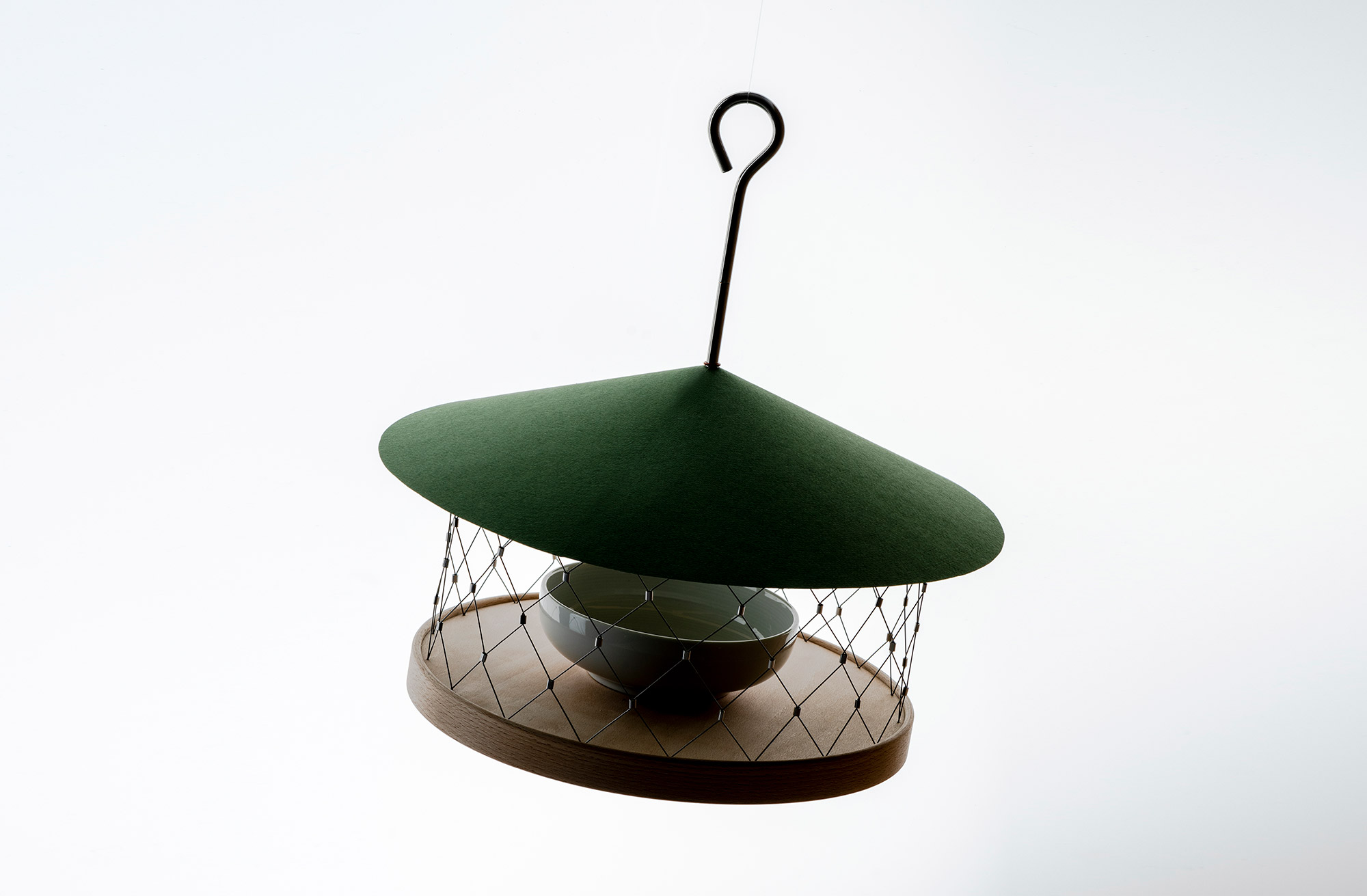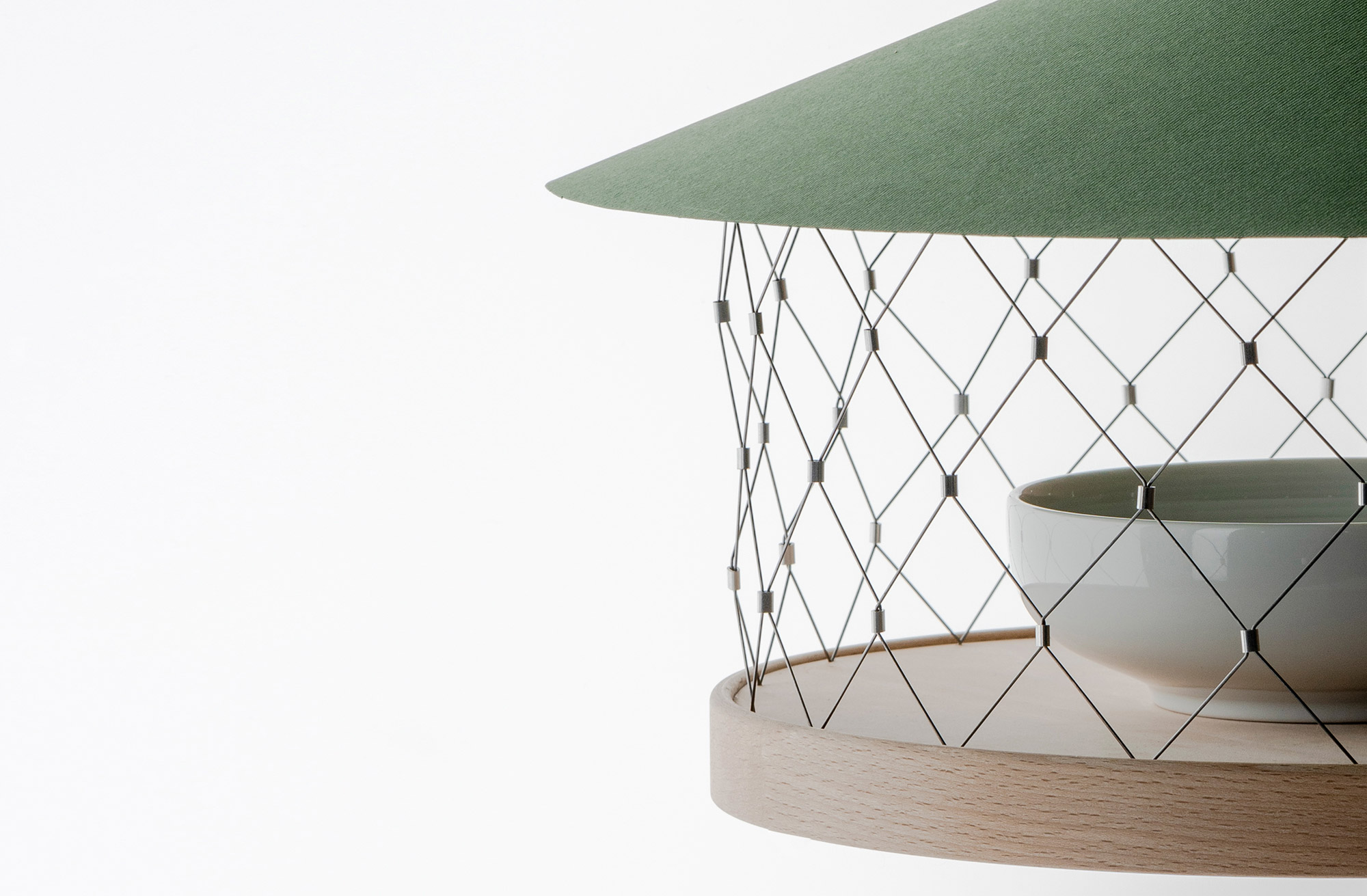 Bird Pavilions are two studies on the ways in which our lives and natural behaviors imprint on one another. Both are structures for indifferent avian audiences, which—whether by our influence or by sheer convenience—have come to rely on some sort of human intervention to sustain them.

The Chickadee Pavilion is a feeder for small songbirds. Though bird enthusiasts often build a number of structures to attract their melodies, the bulk of their efforts are spent warding off unwanted visitors. As is to be expected, natural selection is ever ready to thwart the small Chickadee—the first to get elbowed out of any feeding circle. This pavilion is yet another attempt, taking after the fences they often adopt as perches.

The Purple Martin Pavilion is a birdhouse for the Eastern Purple Martin, a species that nests in colonies. Due to waning suitable habitats, they have become backyard birds who rely on human "landlords" to build multi-dwelling structures for them. This aging population of caretakers is by and large dying out, leading them to face their own mortality as well as those of the birds they care for—birds who have become accustomed to prefabricated homes. The pavilion is not a direct answer to the problem but rather a proposal to build more, at a different scale than we're accustomed to, for those that depend on it.
---
Contribution to Slanted/Enchanted, an exhibition curated by Jamie Wolfond for Erin Stump Projects during Toronto Design Festival 2022.

Images:
Sean Davidson