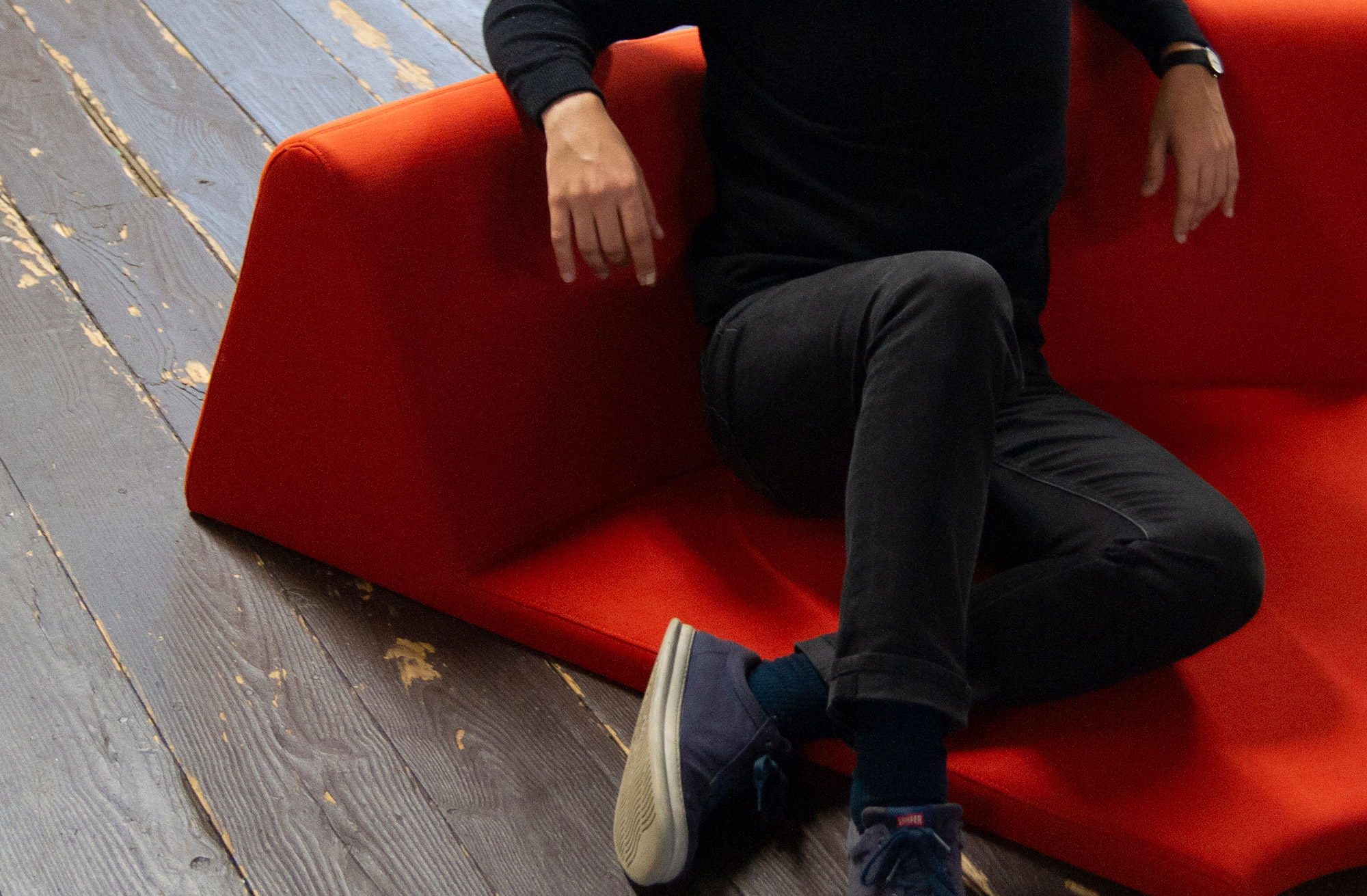 After three successful design projects editions, Kvadrat is delighted to announce the commissioning of Knit! — a series of works by 28 different designers exploring the potential of knitted textiles by Kvadrat Febrik. Designers have been chosen from across the world to create pieces with Kvadrat Febrik textiles as the protagonist. These designs probe material possibilities with pieces that explore the boundaries of textile use. Selected by curators Anniina Koivu, Jeffrey Bernett, Johanna Agerman Ross, Njusja de Gier, and Renee Merckx, the participating designers have been chosen from the fields of industrial and product design, craft, graphics, and fashion. The designers were chosen for their ability to experiment and play with the potential of knitted fabrics.

Knit! is the fourth edition of Kvadrat's Design Projects, following iterations dedicated to Kvadrat's Hallingdal 65, Divina, and Canvas textiles.

Living Room is a reinterpretation of the family table, imagined as a place where one might gather for tea or to play cards. The project draws from research into historical seating typologies in the Middle East, which are typically low, often on the floor, and arranged at the perimeter of a room. Fundamental to this style are compositional color landscapes created through the layering of textiles, borne from the interplay of colors in nature and their inherently complex relationships.

Distilling these ideas, Living Room's blue central pedestal recalls the reflecting pools found in early Islamic architecture and the warm hues that surround it are influenced by the compositions of the region's textiles. The incorporation of these elements along the seating and soft table surface work to create a familial warmth, making use of knitted textiles' capacity to provide the soft curvature and comfort necessary for dealing with the human body.
---
View a digital presentation of the Knit! exhibition.
---
Designed in collaboration with Joseph Guerra.

Project Team:
Chris Crowley
Evan Dempsey

Project Assistants:
Elie Fazel
Estelle Rougerie

Images:
Benjamin Lund
Lana Ohrimenko