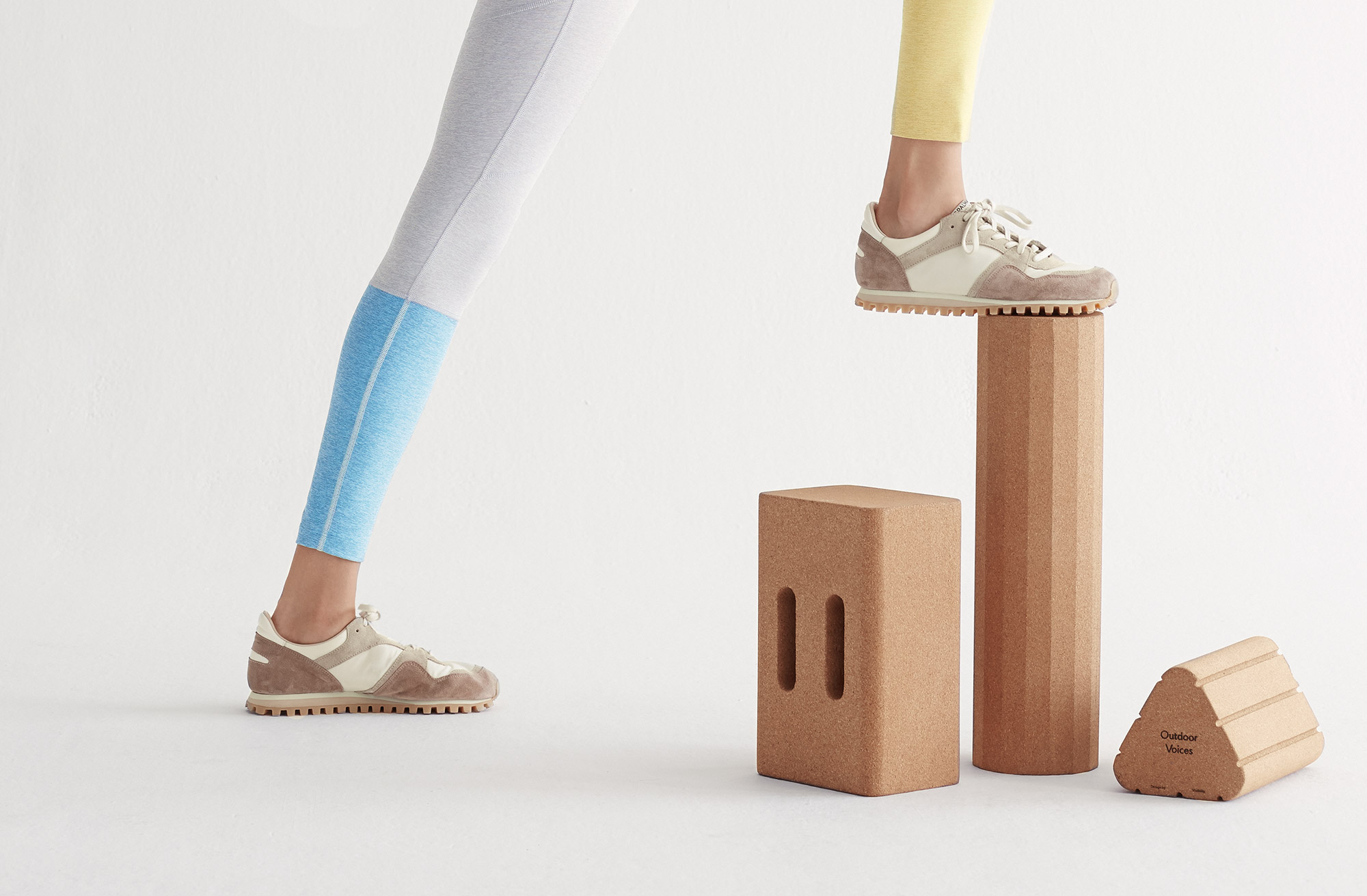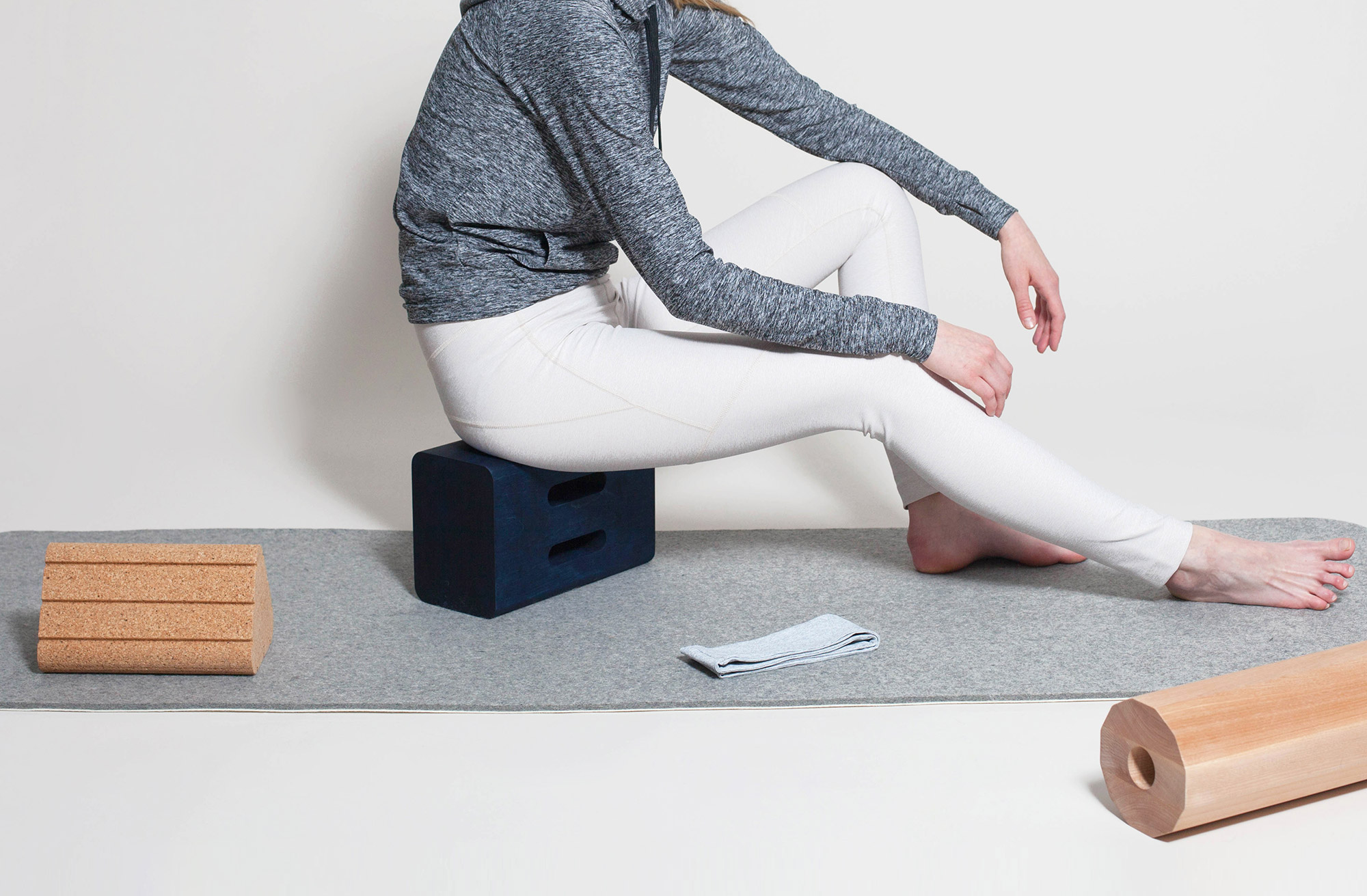 The Shapes Bundle developed as the result of a partnership with athletic apparel brand Outdoor Voices for the Wallpaper* Handmade project in 2015. The collaboration provided an exciting opportunity to play with form, color, and natural materials to create a family of five objects intended for use both within and outside yoga practice. These fitness-related objects, commonly hidden away or relegated to a space apart from everyday living, bring warmth to a domain that can often come across as sterile. Included in the set was a resistance band, a wood yoga block, a triangular cork block, a wood roller, and a felt mat.

Initially shown in Milan, the project received positive interest and led Outdoor Voices to put the blocks into production. The results of this were the three central forms from the original Shapes Bundle, adapted for manufacture in cork and refined for everyday use.

The blocks, a Roller, Block, and Triangle, can be used together or individually across different fields of exercise. While the blocks reference typical fitness products, their elemental forms encourage the user to find new ways to stretch, bend, and play. With a nod to tactility and material interaction, the cork blocks elevate the traditional fitness kit with designs that are lightweight, easy to maneuver, impervious to sweat, anti-microbial, and slip resistant.