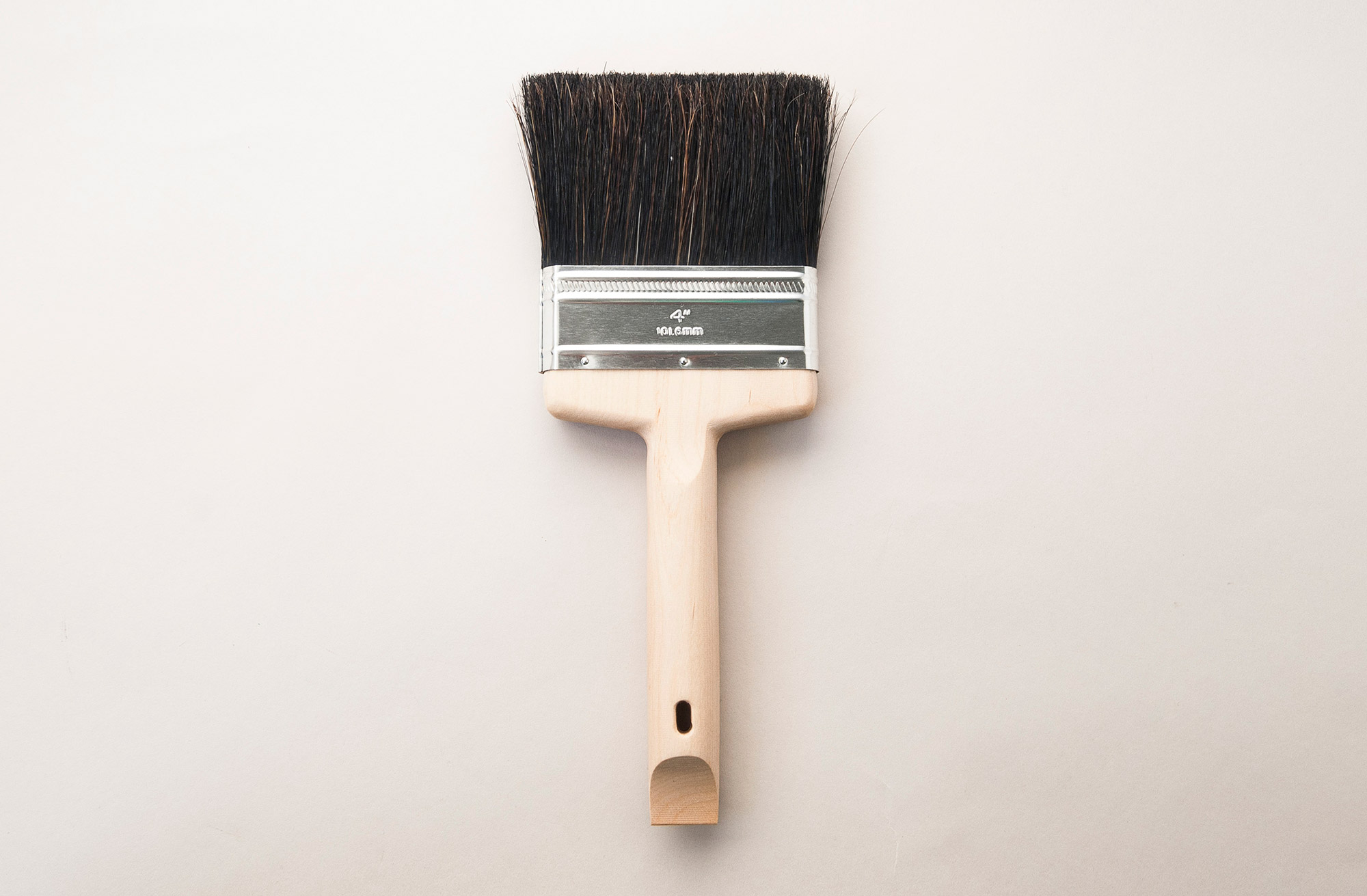 Designed in
collaboration
with Joseph Guerra.
Produced in a limited run, exclusively for SHOP Cooper Hewitt,
Smithsonian
Design Museum.
Asked by the Cooper Hewitt Smithsonian Design Museum to design a tool for sale to coincide with the museum's show Tools: Extending Our Reach, we chose to reconsider the everyday paintbrush.

Developed with a paintbrush manufacturer and a CNC shop, the Standard Paintbrush is a useful progression of the archetype one might find at a local hardware store. The sculpted end can be used to open paint cans, allowing the painter to get to work right away, while the machined wood body is shaped so that the brush can be comfortably used in a variety of positions.